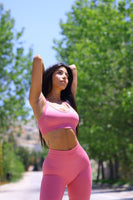 The Weight Loss Plan
Glow's weightloss plan is designed to enhance fat loss. It is ideally taken for at least a week up to several months depending on how much you wish to drop.
The menu includes a wide range of superfoods including fresh crisp salads, sandwiches, buddha bowls, acai bowls, keto burgers and much more! 
A weightloss of 5-6 kgs is expected per month. Calories and macros are personalized through your height, weight, age and level of physical activity by our nutrition team. 
Subscribe Now
Enhance Physique, Rejuvenation and Overall Energy
Experience the beauty of transformation whilst ameliorating your taste buds.



Enhance Digestion




Ease Bloating




Drop Weight




Boost Energy




Increase Focus




Rejuvenate Skin
"Glow has redefined the essence, beauty and aesthetics of superfoods"
How it Works
Organic and fresh meals measured to perfection.
Send your body composition details to our nutrition team for us to analyze the data and recommend the most effective plan based on your goals
Real Client Stories
" I tried the muscle gaining program for a month and loved it! I highly recommend it to anyone who is trying to be consistent and fix their eating program. The food is delicious!"
"Glow has been nothing short of life-changing for me. Before glow, I used to have a big problem with finding healthy breakfast and dinner to eat. I'd get so frustrated and resort to having some sugary snacks. Now, it's quite literally a problem of the past; I NEVER worry about breakfast and dinner anymore. I actually get excited to see what tasty/ healthy snack is coming my way and they never cease to impress"
"I've been on Glow's weight loss plan for 3 months now and I've lost 19 kg so far. I'm not only happy with the results, but I'm so glad that my body is balanced and healthy, I now know that feeling hungry sometimes isn't the end of the world but rather makes me enjoy my next meal. The most important thing I learnt is how to mindfully approach food and how healthy eating is so essential in expressing love towards one's self".
"Addicted to Glow.
I always had a complicated relationship with food and I often deprived myself from many food groups. Glow helped me love & change my perspective about food.
With time I learnt to enjoy how nourishing meals can be when prepared or eaten the right way.
Glow meals are not only healthy and delicious but they offer tantalizing flavours with a twist.
With Glow, you enjoy all the superfoods and appetizing meals and you definitely raise your expectations about food."